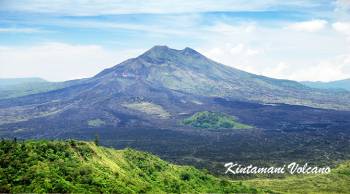 Some of the most intriguing attractions of Bali await your arrival
Today you get to discover the unique cultural heritage of Bali, along with enjoying the scenic beauty surrounding you. After a hearty breakfast, it is time for you to leave for the full day tour, which covers Batur, a magnificent volcanic mountain standing sentinel over the town. But before that, the first stop you make would be at the Batubalan Village, which is famed for its stone sculptures and statues. After you wrap up this tour, it is time to sit back and enjoy a live performance of the Barong dance form. Local dancers perform dance shows that depict Balinese mythology, adorned with ornate costumes and backed by unique musical instruments and traditional dance moves.
Next stop would be Mas, which is a village famed for its woodcarving skills. Here, you get to understand the nuances of wood carving and take a look at the intricate work. The Goa Gajah or the Elephant Cave is next, a UNESCO World Heritage Site that boasts of detailed sculptures of mythological creatures that have been carved into the cave entrance.
After wrapping up this visit, it is time to visit the much acclaimed Kintamani, where Mount Batur, one of Asia's few active volcanic sites, awaits your exploration. Make a short stop at Ubud, which is famed as a centre for dance, fine arts and music. Last stop of the day would be Celuk Village, a place famed for its craftsmanship of gold and silver ornaments. Stock up on a few souvenirs, for your beloved, to take back home on day 2 of your Bali Indonesia package tour.
Return to your hotel for the night.